Accurate to our values as an inspirational resource for photographers, Santa Fe Photographic Workshops is building bridges amongst these two nations and their men and women via our cultural exchange applications that concentrate on exploration, discovery, and connection by means of photography. Discussing neighborhood culture, meeting locals, watching the catch coming in, boat trips and coffee make for an intriguing early morning for any individual and I would advocate this even if you are just using your camera phone and you are not genuinely interested in photography (shh!
I am coming to this discussion late, but wanted to chime in. I was disappointed to see that so several of the comments are from men and women who run photography trips and wanted to be integrated, as opposed to actual recommendations from men and women who took a photography tour and wanted to comment on it. In any case, I wanted to add these suggestions: (1) I signed up for a Santa Fe Photo Workshops trip to Cuba in 2012 and believed it was terrific.
At contemporary airports, there have a tendency to be fewer difficulties with X-ray damage, but I know a friend of mine who went to Iceland returned with blemishes on virtually all of his 12 rolls of film right after airport authorities convinced him that X-rays would not harm the film.
This will allow us to loosen up and savor our beautiful surroundings, but it will also afford us the potential to clean or recharge our gear as we go. The instruction will be casual and flexible taking into account everyone's level of skill and bearing in thoughts that Africa and its wildlife are by definition wild and unpredictable!
You will not discover a much better photography expertise: Unmatched expertise of the areas and regional help, hand crafted adventures that run only after every one or two years, our encounter teaching the art of photography and a commitment to smaller sized group sizes.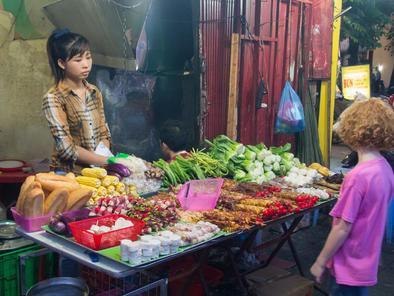 …